Our members are always doing great things, and we love to recognize them for their contributions to our profession and community.
GAR REALTOR® of the Year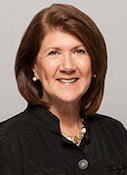 2022
Joann Erb
Selection Criteria
Those being considered:
Membership in the Greenwich Association of REALTORS for a minimum of five years.
Must be a Broker or associated with a member firm.
Participant in Association events or activities
Displays an outstanding interest in other Realtors and sets an example in dealing with other members and clients.
Must be involved with our local Association, their committees and/or Board of Directors membership. Attending REALTOR Day at the Capitol, Contributing to RPAC, attending local and national meetings and conferences will be considered.
Involvement in town activities such as RTM, association boards and leadership as an outstanding citizen.
Displays unquestionable integrity and ethics and is a role model in our profession without seeking self promotion.
Previous Winners

2021
John McAtee
2020
Maria Ruggeberg
2019
Lee Prince
2018
BK Bates
2017
Barbara Hindman
2016
Julianne Ward
2015
George Cain
2014
Barb McKee
2013
Bryan Tunney
2012
Alice Duff
2011
Douglas Stevens
2010
Danielle Claroni
2009
Nancy Healy
2008
Sally Parris
2007
Paul Pugliese
2006
R. Michael Dunne
2005
Tom Gorin
2004
Bradley Hvolbeck
2003
Linda Hodge
2002
Robert Jensen
2001
Mary Jane Frost
2000
Maureen King
1999
Marion Nolan
1998
Jean Crocco
1997
Russell Pruner
1996
Barbara Hopkins
GAR Hall of Fame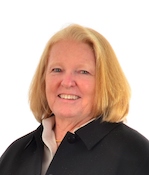 2022
Jacqueline Hammock
Selection Criteria
Those being considered:
Must be a Realtor or Realtor Associate who has been active with the Greenwich Association of Realtors for a minimum of twenty years.
Nominee must be held in respect by peers and the community at large for possessing and exhibiting the highest ethical standards, integrity and professionalism.
Nominee must have chaired or served an aggregate of five years or more on an active committee with one or more of the following: The Greenwich Association of Realtors, the Connecticut Association of Realtors, and/or the National Association of Realtors.
Nominee must have donated five years or more of volunteer service to the community and/or local or state government by participating in endeavors that are recognized to be for the public benefit.
Note: The Awards Committee has the jurisdiction to ameliorate any of the criteria they deem worthy for this award, as approved by the Board of Directors.
Previous Inductees

2020
David Ogilvy
2019
Alice Duff
2015
Sally Parris
2014
Nancy Healy
2013
Paul Pugliese
2011
Carolyn Anderson
2010
Tom Gorin
2009
R. Michael Dunne
2008
Sally O'Brien
2007
June Peters
2006
Betty Moger
2006
Bradley Hvolbeck
2005
Linda Hodge
2005
Mary Jane Frost
2005
Jean Crocco
2004
Bobbie Shannon
2001
Barbara Hopkins
2000
Dot Wood
2000
Bob Curtis
1999
June Curley
1999
Marge Rowe
1999
Katie Favor
1998
Betty Hinckley
1998
Jane Newhall
1998
Edward Ives
1998
Jack Carrott
---
GAR Past Presidents
| | |
| --- | --- |
| 2019-2021 | John McAtee |
| 2017-2018 | BK Bates |
| 2015-2016 | Joann Erb |
| 2012-2014 | Barb McKee |
| 2010-2011 | Douglas Stevens |
| 2007 | Carolyn Anderson |
| 2000-2001 | Mary Jane Frost |
| 1999, 2008-2009 | Nancy Healy |
| 1998 | Sue Hughes |
| 1994-1996, 2004-2006 | Russell Pruner |
| 1989-1990, 1997 | Jean Crocco |
| 1987-1988, 1993 | Tom Gorin |
| 1982-1986, 1991-1992, 2002-2003 | Bradley Hvolbeck |
| 1981-1982 | David Ogilvy |
| 1978-1979 | Joseph P. Hunt |
| 1976-1977 | Roger Walz |
| 1972-1973 | Dorothy Wood |
| 1970-1971, 1980 | Robert S. Curtis |
| 1968-1969 | Henry P. Imbres |
| 1966-1967 | Joseph S. Wilcox, Jr. |
| 1964-1965 | Jane Newhall |
| 1962-1963 | Carl Wold |
| 1960-1961 | J. Kirwan |
| 1956-1957, 1974-1975 | John Carrott |
| 1950-1951 | A. Porter Waterman |
| 1948-1949 | J. Carlisle Peet |
| 1944-1945 | Julian L. Diaz |
| 1940-1941, 1952-1953 | Edward C. Ives |
| 1938-1939, 1946-1947, 1958-1959 | Thomas H. Raynor |
| 1937, 1942-1943, 1954-1955 | Lee Andrews |
| 1931, 1934 | Henry C. Banks |
| 1930 | Harry C. Frost |
| 1929 | George S. Baldwin |
| 1928, 1935 | Edward L. Tracy |
| 1927 | W.E. Chrichton |
| 1926 | Marshall C. Allaben |
| 1924-1925, 1936 | Thomas N. Cooke |