Greenwich, CT (July 2, 2021)- The Greenwich Association of REALTORS® (GAR) and Greenwich Multiple Listing Service, Inc. (GMLS) announced the 2021 recipients of two renewable scholarships towards college tuition. The scholarship application process is managed by the Greenwich Scholarship Association, which distributed nearly $600,000 in college funding from various contributors to 103 graduating high school seniors this year. 
The GAR Scholarship Committee, chaired by Barbara Hindman of Sotheby's International Realty, reviews the candidates for scholarships annually. Preference is given to children of Greenwich REALTORS®, and those demonstrating strong academic performance. "It is an honor to serve on the GAR Scholarship Committee. Thank you to my fellow Committee members for your commitment in the selection of the recipients each year. I'd also like to thank the Board of Directors of the Greenwich Association of Realtors, and all members of the organization for their generosity in funding these scholarships. We are thrilled to be able to give back to the community and help fund the futures of Greenwich students," Barbara stated.
The Robert S. Curtis Memorial Award, furnished by GAR, is given in memory of a distinguished Greenwich Realtor with a long record of service to the real estate community, and to the Town of Greenwich. In addition, Greenwich Multiple Listing Service Award is awarded annually by the GMLS. Both scholarships award $4,000 to each recipient towards college tuition and are renewable throughout each year of college for the students who maintain their strong academic standing.
The GAR Scholarship Committee is thrilled to announce Sofia Garcia as the 2021 recipient of the Robert S. Curtis Memorial Scholarship. Sofia will be attending the AMDA College and Conservatory of the Performing Arts in Los Angeles, California. She is the daughter of Juan Carlos Garcia, Head Broker of Sunbelt Sales & Development Corp.
Ashley O'Hara is the deserving recipient of the 2021 Greenwich Multiple Listing Scholarship. She will be attending the American University of Paris in Paris, France, and is the daughter of Jacqueline Wetenhall, Director of Retail Development for Stamford Downtown, and formerly affiliated with Round Hill Properties.
The Greenwich REALTORS® organization congratulates the recipients and their fellow graduates, and sends wishes for their continued success into the future.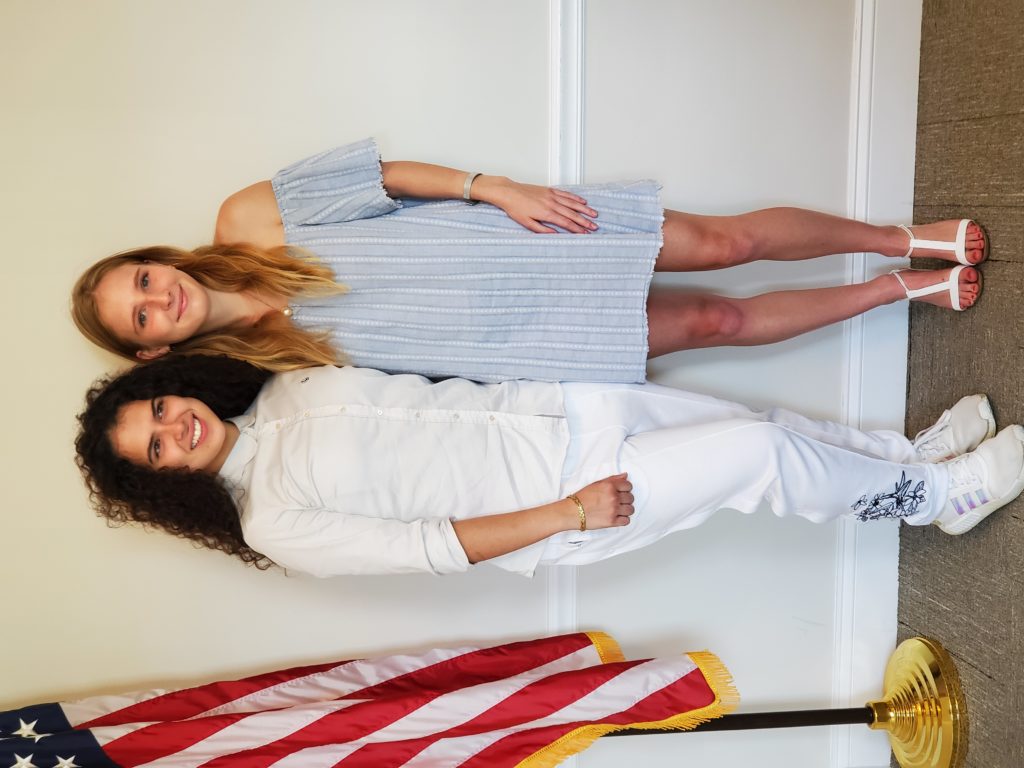 Pictured left: Sofia Garica, Pictured right: Ashley O'Hara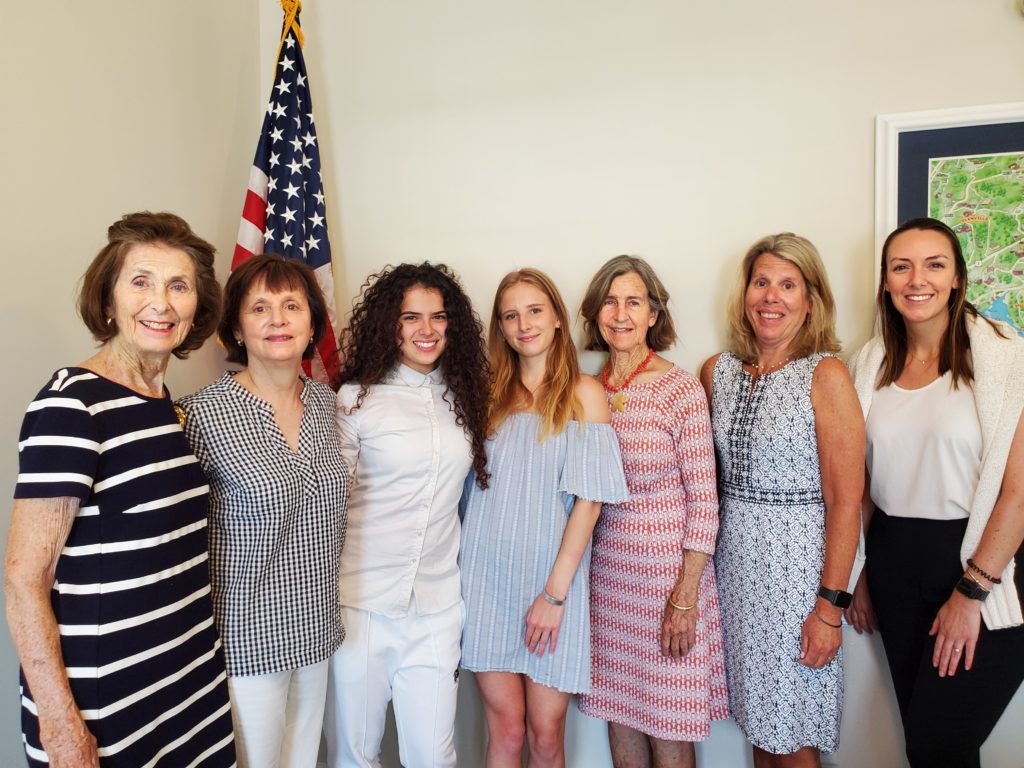 Pictured left to right: Leonide Prince- Berkshire Hathaway, Barbara Hindman- Sotheby's, Sofia Garcia, Ashley O'Hara, Alice Duff- Sotheby's, Monica Collins- Anderson Associates, Stacey Loh- GAR EVP